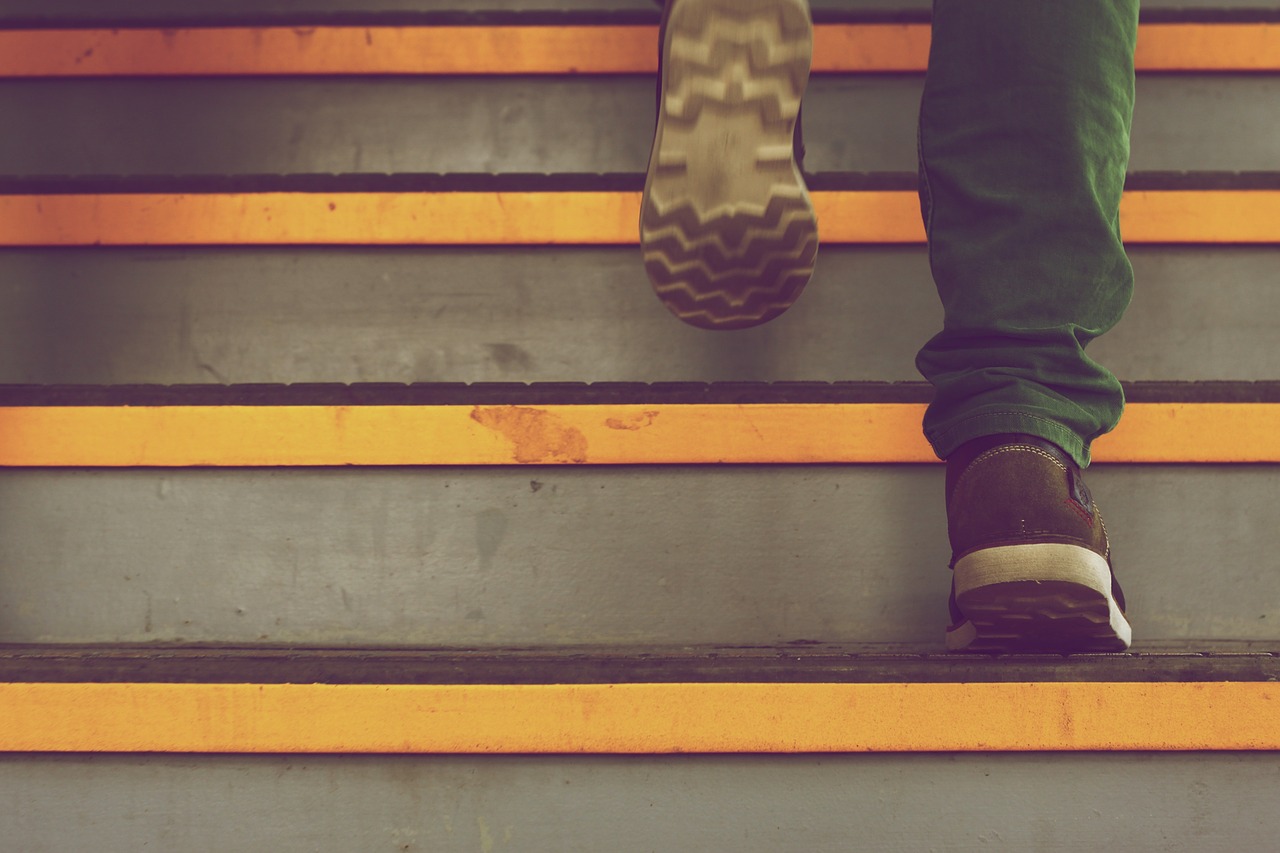 Full-time employees will spend nearly 30,000 hours at work through a 30-year career. for many, this means 30,000 hours sitting at a desk. It makes sense to start looking at ways to stay active to improve your well-being.  Even when exercising a few times per day, sitting has been shown to have some negative impacts on the human body, to the point of taking years off your life. An active lifestyle is more than hitting the gym or doing your favorite fitness video at home.  Here are some suggestions on how to stay active at work:
Stand Up at Your Desk/Workstation
Switching between sitting and standing helps release some body discomfort and will make you feel more awake; therefore increasing your productivity. One way to accomplish this is to take opportunities to stand up when you are doing certain tasks that don't require you to be sitting down, like talking on the phone or reading a document. Having a height adjustable sit-stand work station is also a good option, which is becoming increasingly popularity in workplaces as more and more research show the benefits of varying movement to retain a healthy body and improve mood states.
From taking the long way to the bathroom to walking to your colleague's office to ask a question (rather than emailing), breaks are a great way to incorporate movement into your day. Whenever possible, take the time to stand instead of sit. Even better, instead of your favorite "pick me up" energy drink (coffee/tea, coke, etc.) in the afternoon, try doing 5-10 minutes of stretching. Not only will it improve your posture, but it will help decrease lower back pain, and reduce stress.
Be Active During Your Lunch Breaks
Take at least half of your lunch break to do some kind of physical activity. This will help lessen the "food coma" and help increase your alertness. You can take advantage of the gym at/near work, or easier yet, go outside for a short walk where you can enjoy the fresh air and vitamin D.
Drink Smaller Glasses of Water
Many health experts recommend drinking anywhere from six to eight 8-ounce glasses of water or other fluids every day (depending on the weight and gender of the person and other environmental factors). Since an 8-ounce cup is the equivalent to the size of a coffee cup, why not use a smaller cup instead of your regular bottle or thermos, which will make sure you get up and move more often to get another glass.
Stair climbing helps strengthen your legs, your lungs, and your heart. As a result, you feel better, and everyday tasks like walking from your car to work won't seem as challenging. Another bonus: like other fitness activities, taking the stairs will release chemical endorphins, making you feel happy and calm. Start with one flight of stairs a day and work your way up from there. You might even notice that it takes less time going up the stairs than waiting for the elevator to show up!
Whether you choose to go outside during your lunch hour, or take an active break, or take the stairs, remember that these are tips and aren't limited to those easy to do ideas. Be creative! No matter what you decide to do, just remember that sitting down for a long period of time isn't natural or healthy for your body. By making a conscious effort to add more activities into your daily life, it will become second nature with time, and improve your wellness, happiness, and productivity.
*Sometimes day to day tasks become obstacles. small steps to take care of yourself will help you feel emotionally and physically well.  Here's a free online resource available from Josh Martin's Going on a Bear Hunt: Five things cancer taught me about overcoming obstacles, available at www.badgeofawesome.com.
http://www.sophiebelisle.com/wp-content/uploads/2014/08/Going-up-Stairs.jpg
853
1280
Sophie Bélisle
http://www.sophiebelisle.com/wp-content/uploads/2016/05/sophie.png
Sophie Bélisle
2014-09-24 21:39:25
2017-12-06 12:53:52
How to Incorporate Movement Into Your Office Routine