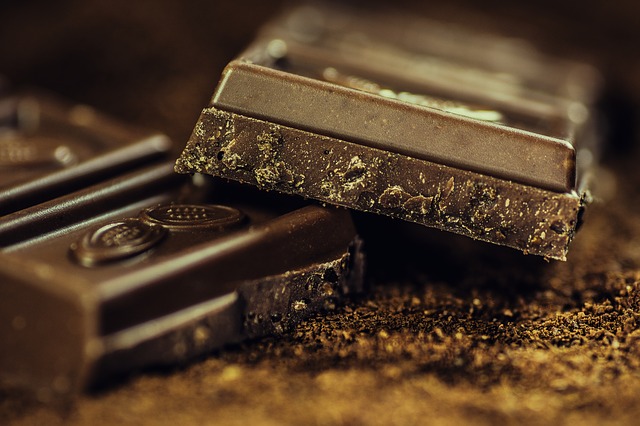 On Valentine's day a few years ago, instead of doing an activity that would be costly, my spouse and I spent a nice evening at home having dinner, and making chocolate from scratch. We then turned this chocolate into an amazing chocolate fondue! We had fun, laughed a lot, and learned to appreciate the art of making delicious chocolate.
Step 1 – Roast cocoa beans in a preheated oven at 250ºF until they start to crack. The kitchen (and house) will start to smell like brownies (approx. 10-15 minutes).
Step 2 – Crack the Beans and remove husks from cocoa beans. Trick: Use a hair dryer to remove all leftover husks.
Step 3 – Add sugar to spice grinder or food processor. For example: If you would like 70% cocoa content, you need to add 30% sugar to 100g of cocoa. Grind sugar until fine, and add de-shelled cocoa beans to spice grinder.
Step 4 – Continue to grind the cocoa beans, while stirring often. The texture will start to resemble a coffee grind.
Step 5 – Mix Until Smooth. The texture will soon look like a cocoa paste. At this stage, you can either choose to add a few spoonful's of Melted cocoa butter or keep mixing. Either way, the mixture is not ready yet; You will need to mix until cocoa is in a liquid state.
Step 6 – Use mortar and pestle to cool the chocolate and to remove any final fine grinds.
Step 7 (Option I) – You may now choose to let the chocolate dry as is, or add milk/milk Substitute (soy, almond, rice, etc.) to Create a Chocolate bar.
Step 7 (Option II) – You may want to add more milk or milk substitute (Soy, Almond, Rice, etc.), to create a chocolate fondue or chocolate milk. Yum!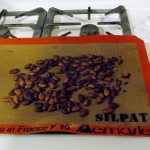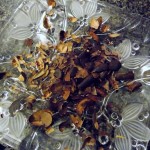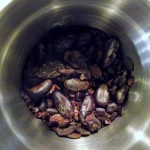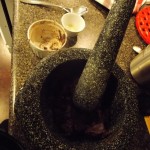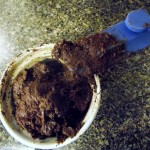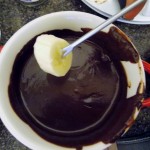 http://www.sophiebelisle.com/wp-content/uploads/2014/05/Dark-Chocolate.jpg
426
640
Sophie Bélisle
http://www.sophiebelisle.com/wp-content/uploads/2016/05/sophie.png
Sophie Bélisle
2016-03-17 19:38:50
2017-12-06 12:53:27
Making Chocolate