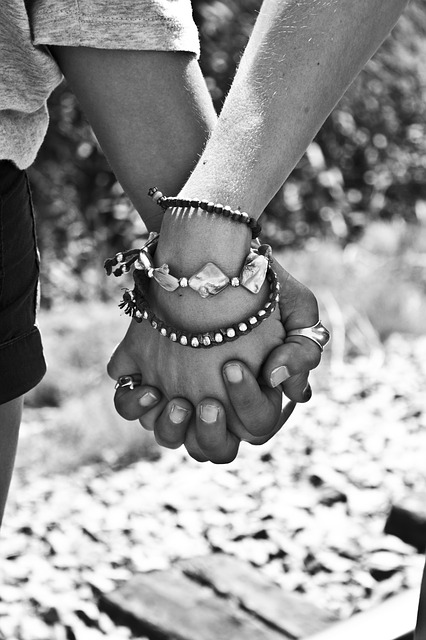 Today's topic hits close to home. Less than one week ago, I received a phone call that changed my life, and I'm sure the lives of many around me. My close friend, who I consider her my little sister, called in panic to advise me that she had just learned that her mother passed away. The police officers were at her apartment, waiting for a friend to show up and stay with her, since her family does not live in the same city. I felt like I could not get to her place fast enough! Once at her place, she was packing her bags very casually. There was no crying, no panic in her voice or actions, but I could tell she was in shock. It was too late that evening to drive her or to find any form of transportation so that she could go home to her grand-parents. We stayed up most of the night trying to figure out a game plan.  She was able to go to her grand-parents the next day, and learned the sad news that her mother committed suicide. This experience has felt unreal – almost like it was scripted for a movie. I'm sure this story can sound and feel familiar to many of you and even bring back memories.
I am a suicide alertness facilitator with LivingWorks, and I have to admit that no trainings, and workshops can prepare you when suicide hits someone in your life. I'd like to dedicate this Blog to my close friend, her family, and everyone that was touched by suicide at one point in their life.
The rest of this article will be split in two parts: We will explore what can be done around us to become suicide alert; We will then discuss how to cope with loss.
Become suicide alert
It is a fact that there still is a lot of stigma associated with suicide and mental illnesses. That stigma can sometimes be enough to prevent people from getting help or even talking about suicide. You do not need to be a health care professional to take a few moments in your day to talk about what is going on in your friend, family member, or co-worker's life. If you notice that something seems to be bothering someone in your life, even if you can't pin-point exactly what it is, talking to them can be the first step in getting them help and preventing suicide. If you judge that this person is in immediate danger, calling 911 or going to the hospital emergency room would be a good way to go. Remember that being aware of the signs of suicide, as well as having the suicide intervention skills, are both important in our society. Please feel free to contact me directly via email at sophie@sophiebelisle.com, or go to LivingWorks: www.livingworks.net, to find out more about the trainings offered in your community.
Coping with loss
Losing someone to suicide can feel overwhelming. Just remember that everyone is different, therefore, the grieving process won't have a timetable. Take the time that YOU need. If someone you know is grieving after losing someone to suicide, the most important thing that you can do is to be there for that person. Take the time to be present, listen lots, and show your support. It might not feel like you are doing much, but by letting that person grieve at his/her own rhythm, without judgement or trying to fix everything, will help the healing process more than you might think. Many tips, tools and resources can be found at Suicide Awareness Voices of Education (SAVE) : www.save.org/coping.
Please share this article with everyone in your life. It COULD and CAN save a life!
From your health to mine,
Sophie Bélisle – ASIST & safeTALK Facilitator
http://www.sophiebelisle.com/wp-content/uploads/2014/04/Holding-Hands.jpg
640
426
Sophie Bélisle
http://www.sophiebelisle.com/wp-content/uploads/2016/05/sophie.png
Sophie Bélisle
2014-04-03 17:15:08
2017-12-06 12:53:53
Suicide - Let's Talk