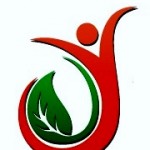 In order for me as your wellness coach to help you fully, it is very valuable, although not required, that you share your personal information, openly and honestly, in your well-being assessment, during your coaching sessions, and (or) on your personal Wellcoaches website.
I will preserve the privacy and confidentiality of all your personal information, including your name and email address, and all communications with me or Wellcoaches representatives.
Your personal information will also not be shared with any person or organization including your employer, health plan, physician, or health care provider, unless you provide permission.
You can add, edit, or delete any of your personal information, or ask me to add, edit, or delete any of your personal information at any time. I will maintain your client file for 12 months after the completion of your coaching program. I will delete your client file at any time if requested by you.
If using the Wellcoaches website : Your personal website is secure and protected by the best-available security-protection software. I recommend that you use a complex password for your Wellcoaches website and change it frequently. Wellcoaches Corporation also complies with government regulations concerning the privacy and security of personal medical information.
As a International Coach Federation (ICF) member, I adhere to the code of ethics and standards set by the ICF.  See link for details:  ICF Code of Ethics